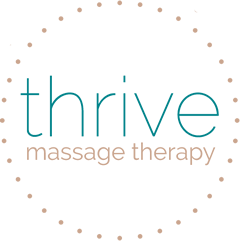 Thrive signature full body massage
£50
Treatment time 75 minutes (allow a 90 minute total appointment time)
​This deluxe treatment is a combination of the deeply relaxing holistic full body massage with deep tissue therapeutic massage included to target your problem areas of muscular pain and tension. Upon arrival, sit and enjoy a warming neck and shoulder wheat wrap to begin to warm and stimulate blood flow to tense muscles, while we discuss your goals for treatment and your specific areas of tension. A 75 minute full body massage on a heated couch will then follow, gently easing tension from your back, neck, shoulders, scalp, face, arms, hands, legs and feet with soothing, relaxing movements. Typically, the longer treatment enables additional focus on the back, neck and shoulders - areas where most people tend to carry stress and tension. Deeper tissue massage techniques will be used to focus on any knots and tension in these areas. However, as this treatment is personal to you, I can focus more time on your specific areas of tension. Using organic sunflower oil, or an aromatherapy blend of your choice, your skin will feel moisturised and supple. Select a complimentary herbal tea from my large range to take home and enjoy after your treatment, in order to enhance detoxification and relaxation.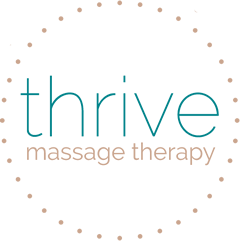 Thrive signature Indian head massage
£35
Treatment time 45 minutes (allow a 60 minute total appointment time)
​Indian head massage is based on traditional techniques, which have been practised in India for over 4,000 years and are connected with the ancient system of medicine, known as 'Ayurveda', meaning the 'science of life and longevity'. Originally focussing on the head only, the practice of Indian head massage has evolved to include the upper back and shoulders, neck, face, shoulders and arms, which are areas associated with tension in modern lifestyles. The treatment is incredibly soothing, nurturing and calming and will leave your whole body feeling relaxed and revitalised. Indian head massage may be particularly beneficial if you suffer from headaches, migraines, sinus congestion or eyestrain. The massage can be performed sitting or laying down, fully clothed or with a special sarong towel to expose neck and shoulders and can be performed with or without oil. I will discuss options and recommend a style of treatment to suit you at the time you book your appointment. Select a complimentary herbal tea from my large range to take home and enjoy after your treatment, in order to enhance detoxification and relaxation.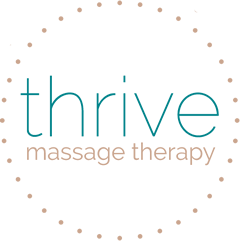 Thrive signature leg reviver
£25
Treatment time 30 minutes (allow a 45 minute total appointment time)
​Great for anyone who needs a pick me up for their tired legs, perhaps after standing for long periods at work, or to aid recovery from running, walking, cycling or other sports training. This 30 minute treatment includes both relaxing massage strokes and more intense deep tissue work, to improve circulation and help eliminate toxins from the muscles. During your treatment you can choose to relax back on the heated couch, drifting away to soothing music whilst enjoying massage strokes that concentrate entirely on the legs and feet to leave you with a spring in your step! Please note, if you are training hard for a sporting event you may prefer to choose the 60 minute deep tissue treatment, which uses more intense deep tissue movements and can be performed entirely on the legs to aid recovery and complement your training. Please contact me if you are unsure which treatment would suit you.